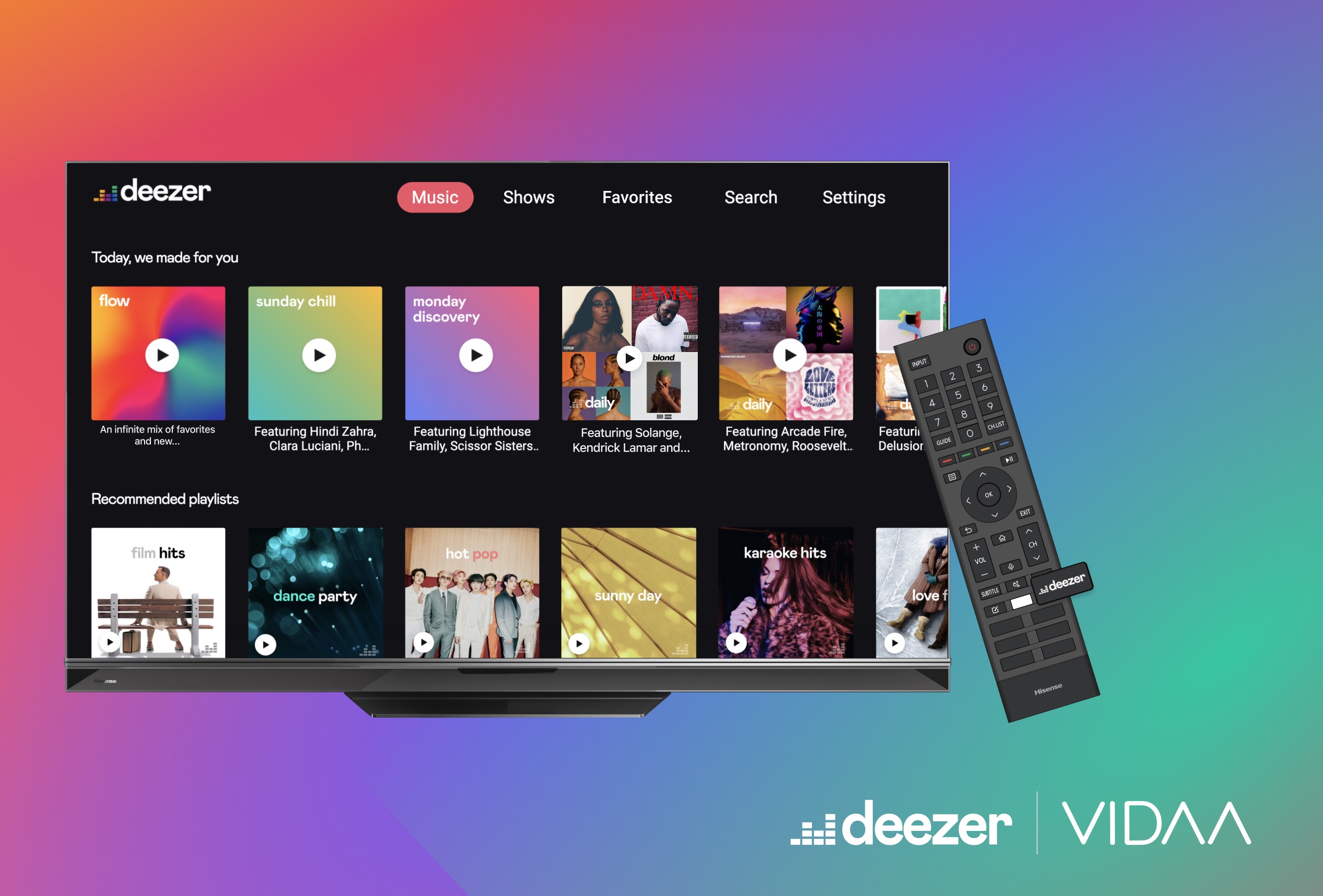 New integration is available on over 15 million TVs worldwide Dedicated Deezer button added to all remote controls on Hisense TVs from this summer Deezer and VIDAA are helping TV users in over 150 countries instantly play their favorite tunes from the comfort of the living room. Available from today, Deezer is the only global music streaming service […]
To troubleshoot the Media function of your VIDAA app, make sure you have turned on Content Sharing by going to your TV settings, and then selecting System > Application Settings > Content Sharing.
Take the following steps to connect the VIDAA app to your TV: Step 1 Make sure your mobile device and TV are connected to the same network. Step 2 Agree to the VIDAA End User License, Disclaimer, and Privacy Policies on your TV if you haven't already. To do so, go to your TV settings […]
To make sure you have the correct version of the app for your TV, please go to your TV settings and select Support > Mobile App. From there, download the app by scanning the QR code that appears on your screen. The app is available for both iOS and Android.
The VIDAA mobile app allows users to control their TV without a remote control. It provides: Fully-functional remote control features Quick access to your favorite apps Cast media directly from your mobile device on TV
VIDAA Pay is committed to accepting all currencies that are required to complete the transaction. That said, the specific currencies that are accepted depend on the VIDAA content providers.
The process is simple. After adding a credit card to your VIDAA account, you can create or update the VIDAA PIN directly from your User Profile.
Yes. You can edit or delete your saved credit card information directly from your User Profile or on our desktop site.
After creating a VIDAA account, visit your User Profile to enroll in VIDAA pay. Securely enter your credit card information, and then start browsing content.
VIDAA Pay is a payment system that allows users to purchase or subscribe to content directly on the VIDAA platform.